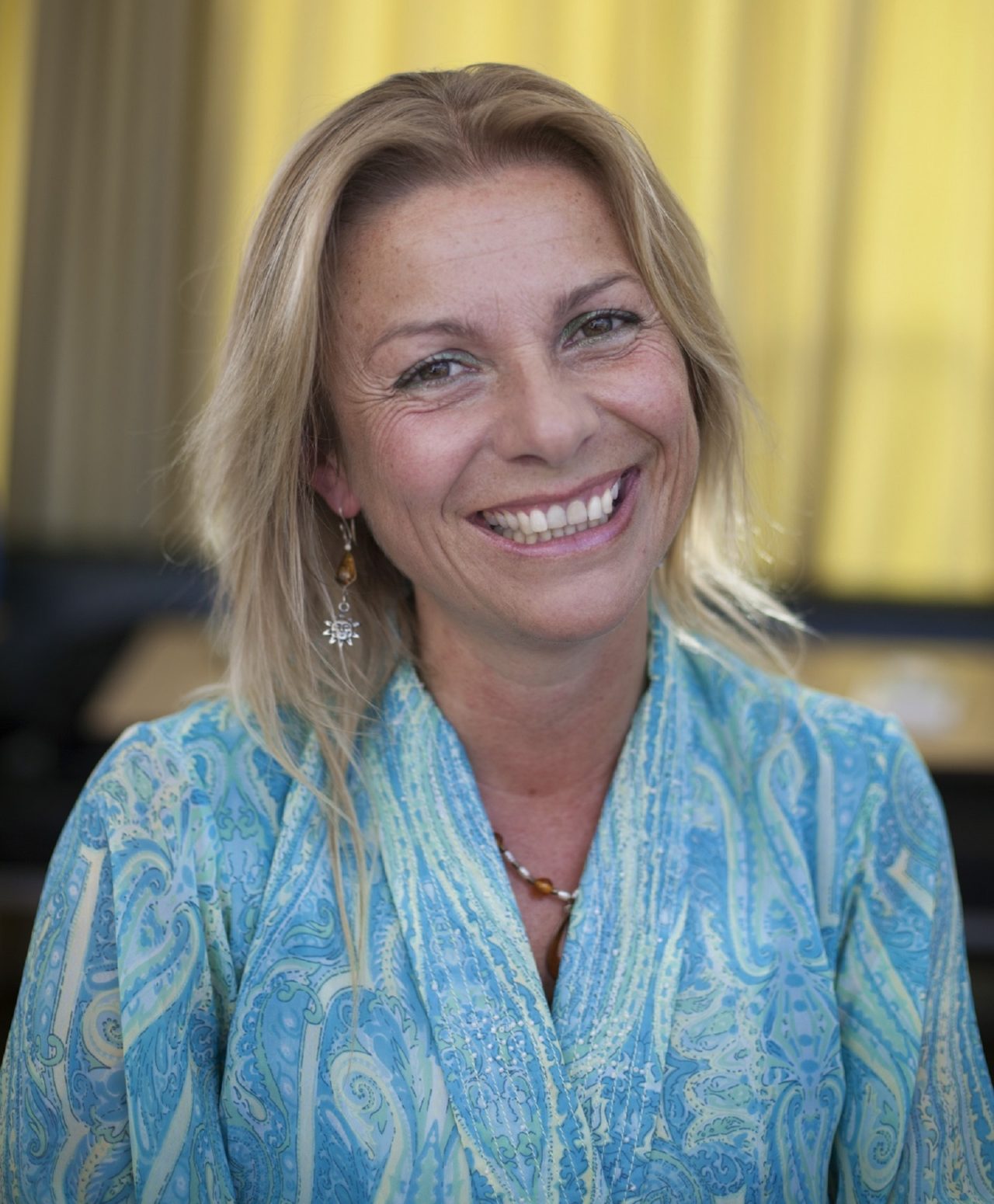 My work is inspired by the vision to contribute to a world of tolerance and justice, where diversity and gender equality are embraced, and equal opportunities and human rights are a reality for all.
My basic attitude as consultant and social anthropologist is respect for the individuality and uniqueness of the other. Based on a human rights-based approach, I understand the person as an individual agent, and capture the surrounding structures and the system in its totality.
Based upon this, I elaborate analysis, solutions and tailor-made trainings or programs, in order to make the best use of the diversity of an organization or an enterprise; and to express it in effective projects or programs. This, in turn, strengthens equal opportunities and success for all; and ensures fulfilment of due diligence regulations in the field of equal treatment law.
I can draw upon twenty-five years of working experience as social anthropologist and gender expert in a wide variety of countries; as well as on solid further certifications in European and Austrian equal treatment law, as certified gender auditor, and also outdoor trainer. 
My key-competencies are participatory empiric social research in the field (e.g. gender and diversity analysis, evaluations, etc), tailored trainings and awareness raising activities for international non-profit organizations and multilateral international organizations, gender mainstreaming and diversity management in the project cycle, the human rights based approach, facilitation of workshops, as well as gender & diversity policy analysis and advise.
Study of Social and Cultural Anthropology, University of Vienna (Ph.D.), and scholarship in Mexico City.
Diversity – Equality: Management of Diversity, Faculty of Law, Institute of Social- and Labour Law, University of Vienna
Participatory Gender Audit Facilitator, International Labour Organization (ITC-ILO, Turino)
Outdoor trainer (Low Elements), Austria
EU Sector Program and Country Program Evaluator – Training TrainEval, Brussels
NEEDS (Network of Europeans for Electoral and Democracy Support),
Tallinn
Human Rights Protection and Promotion & International Civilian Peace-Keeping and Peace-Building Training,
Austrian Study Centre for Peace and Conflict Resolution, Stadtschlaining
since April 2014: Independent Consultant and Trainer for Gender Mainstreaming and Diversity Management
2015-2017: Long term consultant for gender mainstreaming, women´s empowerment and engaging men for gender equality for the Austrian Development Agency (ADA)
2008-2014 Senior Gender Advisor CARE (International humanitarian organization)
2005-2008 Program Coordinator Boltzmann Institute for Human Rights
2003-2005 Long Term Election Observer, European Commission
2002-2003 Press Officer, Kulturpark Eisenstraße
1998-2002 Program Manager CARE (Eastern Europe, Central America)
1995-1997 United Nations Peace Keeping Mission, Guatemala
1993-1994 World Conference on Human Rights, Autonomous Austrian Shelter Houses, Vienna
1987-1995: honorary cooperator for the Association of endangered Peoples (Indigenous Peoples Rights)
Born and raised in Austria,
Over eight years of field experience
Central America: Mexico (three years), Guatemala (two years), Nicaragua,
Short term assignments (two weeks to five months):Venezuela, Bosnia & Herzegovina, Macedonia, Serbia, Kosovo, Albania, Uganda, Burundi, Nepal, Indonesia, South Sudan
Conferences and Meetings: Copenhagen, Oslo, Ginevra, Brussels, México City, Atlanta, Bratislava, London, San Salvador, Vienna, Chennai (India) ,…..
Advisor for Gender and Diversity Mainstreaming for International Non-Governmental Organizations, multilateral international Organizations, and Private Enterprises

Trainer and Facilitator

Certified Gender Audito

Experienced team leader in Participatory empirical social research

Project and Program Design, and Project Cycle Management

Project and Program Evaluation in development cooperation and emergency response

Policy analysis and advise in gender and diversity topics
German (mother tongue),
English,
Spanish
and basic French
Barbara Kühhas, Renate Korber: Field Guide for Participatory Development of Psycho-Social Wellbeing Indicators for IOM South Sudan, December 2017
Kühhas, Barbara: SABAL: Sustainable Action for Resilience and Food Security, Gender Equity & Social Inclusion Analysis. Kathmandu February 2016.
Austrian Development Cooperation (Kühhas, Barbara and Christina Stummer): Gender Equality and the Empowerment of Women. Policy for implementing the EU Gender Action Plan II in Austria´s International Development Cooperation (2016 – 2020), November 2017.
Austrian Development Cooperation (Kühhas, Barbara): Briefing Note: Gender in Humanitarian Response – draft guidance on adaptation of ADCs emergency response to EU DG ECHO: Gender-Age Marker Toolkit. Vienna, August 2017.
Learn4Dev Gender Experts Group (Kühhas, Magri, Stummer and Ravesloot): Report on Joint Learning Journey on Gender, Migration and Development, 30 and 31 May 2017, Vienna.
Barbara Kühhas, Bharati Silawal-Giri, Tom Barton: SAKCHAM and Women Empowerment in Nepal. Stories and strategies – lessons and guidelines. Toolkit: Step up for Gender equality in conflict affected areas. For: CARE Nepal and CARE Austria, 28th August 2016.
Kühhas, Barbara: Gender Equity and Diversity Audit Report of CARE International in EGPYT, June 2016.
Kühhas, Barbara: Gender Equity and Diversity Audit Report of CARE International in JORDAN, June 2016.
Kühhas, Barbara: Gender Equity and Diversity Audit Report of CARE International in YEMEN, June 2016.
Kühhas, Barbara: Gender Equity and Diversity Audit Report of CARE International in West Bank & Gaza, June 2016.
Kühhas, Barbara: Gender Equity and Diversity Audit Report of CARE Middle East & North Africa Regional Management Unit; June 2016.
Korber, Renate and Barbara Kühhas: Gender Equity and Diversity Audit Report of CARE International in Turkey; June 2016
Korber, Renate and Barbara Kühhas: Gender Equity and Diversity Audit Report of CARE International in Caucasus; June 2016.
Kühhas, Barbara: EU Gender Action Plan II (2016-2020), GENDER ANALYSIS ON SECTOR LEVEL, April 2016.
Barbara Kühhas, Jodi Keyserling and Walter Fordham: CARE USA Gender and Diversity Audit, Atlanta 2014.
Kühhas und Muigg: IV. Österreichische Polizistinnen und Polizisten im Auslandseinsatz – Umfeldanalyse inkl. Genderstandpunkte. In: BM.I, Sicherheitsakademie (Hg.) Auslandseinsätze der Polizei Eine Studie des Bundesministeriums für Inneres, Wien 2010.
Martins, Langehaug, Kühhas & Möller: First Consolidated CARE International Gender Report, London-Oslo-Vienna 2011
Bode und Kühhas: Underlying Causes of Poverty Analysis (Northern Uganda), Gulu 2009.
UNDP (Ed): Toolkit on how to integrate a Human Rights Based Approach and Gender Mainstreaming in Local Governance (Kühhas, Barbara, Lukas Karin and Ruiz, Elena) 2006 http://hrba.undp.sk/
Das Herz der Erde. In: Stumpf, Sova, Bürstmayr und Milborn (Hg): Guatemala, ein Land auf der Suche nach dem Frieden, Wien 2003.
Kühhas, Barbara: Die indigenen Frauen Guatemalas. Vom Bürgerkrieg zum Friedensprozess – der Kampf um politische Partizipation. Wien 2000.