The  Traditional Mayan Healer and Psychologist Carlos Moran Ical will visit Austria from 26th of July to 9th of August 2019
The Mayan, traditional healer (Ajq´ij – Shaman) and studied Psychologist will visit Austria again from  26th of July until 9th of August 2019. 
Since 2015 I am organizing workshops and seminars with the traditional Poqomchí Mayan healer and Psychologist Carlos Moran Ical in Austria. We are very good friends since 1995, when I worked as a human rights observer for the United Nations in Guatemala. Since then, we have implemented several projects in the intercultural health sector together – in Guatemala as well as in Austria.
In 2019 Carlos Moran will come again to Austria. There will be as well the possibility to have private appointments with Carlos, or to organize a Mayan fire ritual and learn about other Mayan traditions.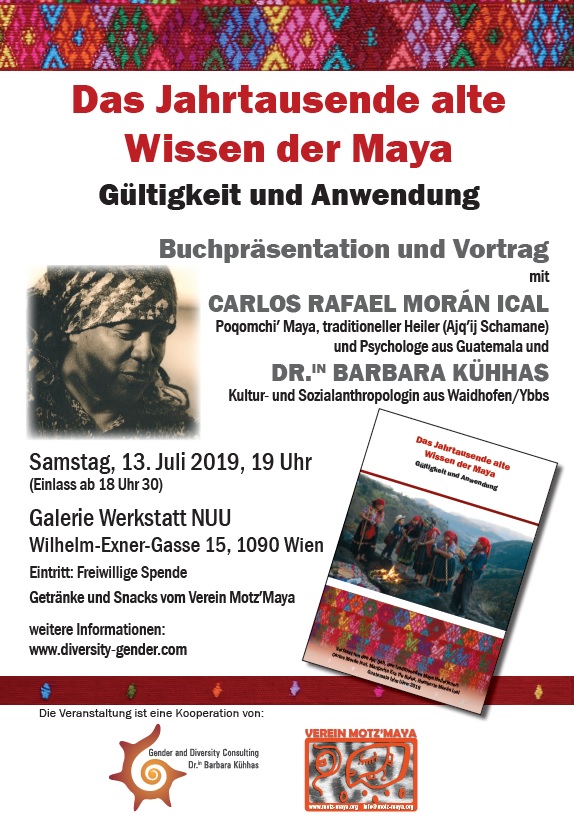 Contact: Dr. Barbara Kühhas,  +43 664 / 421 74 64, info@diversity-gender.com
Downloads (German)